Shotgun Fundamentals Online
Gain confidence with your firearm and learn the fundamentals of safe firearm ownership through this introductory online course.
Basic Shotgun Safety
As the experts in safe gun handling in the field, the IHEA-USA now offers gun owners thorough, basic firearm safety instruction through our new Firearm Fundamentals course. This course is carefully designed to help you have a safe and positive experience with your new firearm, whether you own a rifle, handgun, or shotgun.
Firearm Fundamentals will teach you:
Firearms Safety Rules
Firearms Owner Responsibilities
Safety in the Home
Storing and Transporting Firearms
Locks and Safes
Ammunition
Range Safety Etiquette and Equipment
Firearms Care and Cleaning
Opportunities to Use Your Firearm in Fun Environments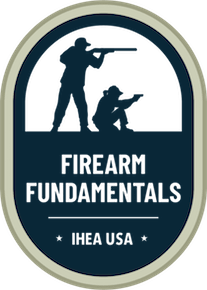 IHEA-USA Developed and Approved
As the experts in safe gun handling field education, the IHEA-USA recognized the need to offer thorough, basic firearm safety instruction for anyone who recently purchased a new firearm or is considering gun ownership. This course was developed with contributions by industry leaders from the National Shooting Sports Foundation, the National Rifle Association, the IHEA-USA Instructor Advisory Committee, the U.S. Fish & Wildlife Service, and Hunter Education State Agency Officials.

What to Expect From Firearm Fundamentals
Learn Your Way on Any Device
Firearm Fundamentals offers online courses that are fully mobile-friendly from start to finish. This safety course is designed to work on your smartphone, tablet, laptop, or desktop computer.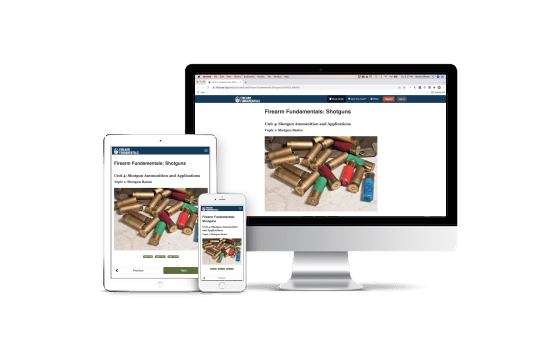 Saved Progress
You may complete the course at your own pace. The course can be completed in one sitting or a little at a time over several days. Log in and out at any time, and we'll keep track of your progress. Most students finish the course in a few hours.